Sharing Is Caring
If there is one aspect that Waldorf based schools and homeschoolers specifically think and spend their time planning is RHYTHM. Rhythm for the day, week, month, year. It is beautiful to see how a well connected a day, month or year can be when craved rhythmically. Rhythm works on different levels for all of us. A child feels more secure when he knows what is coming next, while there is more discipline in the life of a homemaker. As a matter of fact, many families with both parents working might find setting a rhythm unrealistic or something that cannot be achieved. I'd like to look at it this way – Will our children connect to "Oh! It's Monday morning, don't forget, I have meetings all day" OR "Okay munchkin, your snack will be ready soon as you are back from school"?
Songs are a very fulfilling way to transition between activities. Make up a little song to wash hands before they come together for a meal … "this is the way we wash our hands.. this is the way we scrub our hands…"
If one looks around to observe, one can see that rhythm is everywhere. From the sunrise to sunset, change in seasons, change in crops, our migrating friends to our breath, things we do during the day, night, a visit to your hometown each summer, festivals, the list never ends. The time is just right to mention an article on Importance of Rhythms penned by Nirupama Rao. I followed the liver rhythm she talks about for some time and I can vouch for it. There were so many things I could accomplish, higher energy levels and felt so good.
"We learn through all our experiences and they enrich our store of knowledge. But in order that man may learn on the Earth, he must be allured by, [or] involved in enjoyment." — Rudolf Steiner
Why is there a need to set a Rhythm?
Rhythm and predictability go hand in hand. They are like two sisters. Children feel secure when they know what's coming next. A healthy rhythm weaves each moment to a day and each day to a week, month, year.. and years go by, you will notice how strong you are growing as a family and how safe your children feel to spread their wings and fly about once they are all grown up. It takes many strong stitches to make a piece of cloth wearable. However busy or scheduled your life is, it is never too late nor it is very difficult to set a loving rhythm in your house. Did I miss mentioning a healthy rhythm strengthens your authority as a parent (of course a more gentle and understanding one)? You will also find your teen more cooperative thanks to all the channels of discipline it has carved over the years. Discipline that is more innate and natural.
---
Tackling counter will of a child gets easier when we relax on our commanding tone and draw the children inwards with transitional songs or verses. It's best to leave the child in his dreamy state rather than awakening him with unnecessary instructions.
---
Establishing a healthy and meaningful Rhythm
For those who are starting new towards setting up a rhythm in your home, consider taking baby steps instead of I'll change everything in a day mode. These few pointers may help you kick-start. But they are really only cues. How each one of you take it forward or have been following it is something I'll be curious to know.
Recognize the anchor points of a day in your home. For homes with younger children, it is probably the mealtimes and naptimes and for the older children, probably a few more additions like activities – artistic/ help with your household chore of the day. If these activities are set, allow the rest of the time to blend into your day and weave it in a 'breathe in – breathe out' manner. You come together for a meal time and then the little one goes to some playtime, you come together again for another meal, maybe and off to your bed for a little nap. Over a period of time, the child will begin to know that after lunch, it is time to close his eyes and rest or he will even go to the sink to wash his hands and help you ready the dinner table when it is time. Of course, we do not have to be stringent with the time. "Come what may, we will sit down to eat at 6PM" is not pleasing at all. "We sit down to eat around 6" is a more consistent way towards establishing a healthy rhythm.
---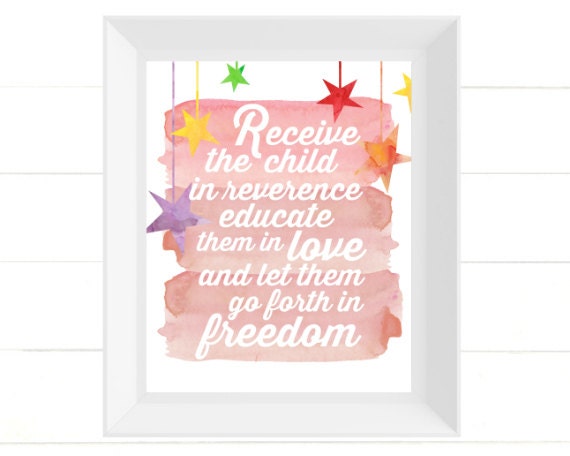 "One of the tasks of the growing child and one of the functions of parenting is to bring the child into rhythm." – Rahima Baldwin
---
It is important to tune your inner self towards being flexible. With the little ones, every day is a brand new day. They are so light hearted, bouncy and carefree that we need to think ahead of every situation to stay calm and continue the day in a disruptive manner. That way, you know how to turn the tide when an ugly situation arises. Sounds weird, but is completely sensible to know yourself well to understand your limitations. If you know how flexible you are and what your limitations are, isn't it easier to plan a rhythm that is sustainable?
Repetition is the key. Develop a suitable pattern for the day and repeat the same pattern each day. Slowly, you will see how well your family traditions can also be instilled in your child. Keep in mind, activity that requires the child to concentrate- 'be there'. There is no way your child is going to finish that piece of artwork or homework if the adult around is sitting with a phone/ planning a grocery run. His time to exhale or during breathe-out activity is the best time for you to finish up chores need not involve him. Such a pattern when practiced every day, helps the child predict what comes next and reassures your child that you are there for your child when there the need arises instead of looking out for you each moment of the day.
A good rhythm should leave you stress free end of day and makes sense for it to fit into your family naturally. Whether changes are big, or small; you surely are right person to know what best works for you and your family. Sometimes, the change you need to bring in can be drastic for your child definitely worth embracing in the long run. Create rituals, establish a suitable rhythm for repetitive activities and foster reverence.
Warmth,
Pavithra